Amigurumi Toys and Plushies
Crocheted Houseplants
Seasonal Home Decor
Amigurumi Toys and Plushies
Crocheted Keychains
Eco-friendly Home Decor
The Artist
Handmade. Unique. Quirky.
Since 2012, I have been selling my handmade items at local craft shows and vendor events in Northern Virginia. Now you have the opportunity to shop handmade and small through Artsy Like Whoa.
Browse through the collections to fill your home with unique things or to make someone's day a little brighter with something handmade with love.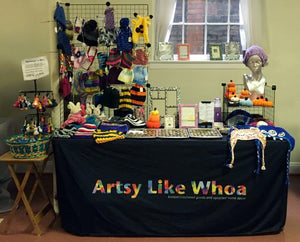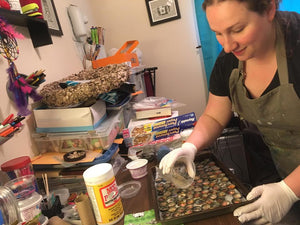 Meet the Artist
My name is Stephanie and I am a craftaholic.
Whether it is crafting, crocheting, or designing graphics, my hands are always busy.
Creativity is not just an expression of my personality; it IS me.
I hope to create something that you will enjoy in your home or as gifts for others.
Blog
Oakton Church of the Brethren Christmas Craft Show will be hosting my handmade items along with other artists' and crafters' handmade works. Enjoy this relaxed shopping experience and look for...
Looking for Something Custom?
I am happy to make something custom for you! You can e-mail me or contact me through Facebook or Instagram to get a quote for a custom order.
Additional fees may apply if you request specific materials or need this in a hurry.